1. Teacher GIFTS! Please contribute by FRIDAY
2. We need YOU for the PTO next year
3.  Mentoring New Families?  Reply today!
4. PTO Meeting- TONIGHT- June 8, 6:30pm
5. Digital Yearbook Signing
6. Exploris School Newsletter
This is the LAST WEEK of SCHOOL!   We made it! 
Last Day of School & 8th Grade Graduation-  Friday, June 12
---
1. Please contribute to the end-of-year teacher gift pool by Friday: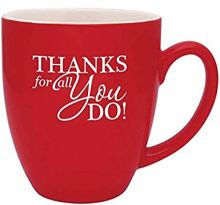 If your family plans to participate in gift giving at the end of school this year, the PTO would like to offer you the chance to contribute towards a MUCH-APPRECIATED cash gift for our teachers and staff.  This collection ensures that all teachers and staff members receive the recognition they deserve!  The total collection will be divided among the teachers and staff. If you would like to participate:
Please make your donation ONLINE.
If donating ONLINE, please include in the "Notes" at checkout, your name, your child(ren)'s names(s), and grade(s).
Complete all donations by FRIDAY, June 12 (extended deadline) 
For additional information please read our EXPLORIS THANKS FAQ'S. 
If you have any questions, please let us know by emailing Tammie Guyer (ptopres@exploris.org).
---
2. Please get involved with the PTO next year! 
Thank you for all the wonderful volunteers this year.  The success of the PTO depends on parents stepping up to help, and we have been amazed at our successes this year!! 
To set ourselves up for an even better year next school year, the PTO Board has a goal to have all 2020-2021 Board positions and Committee Chairs filled by the end of the school year.  If you have interest in being involved with the PTO in the coming year please reach out to 
Allie Lindahl
, Tammie Guyer or any PTO Board member.
---
3. Mentoring new Families – please respond TODAY, June 8 by 5pm
In the coming year we have several new families that will be joining the Exploris family. Due to COVID, our world has changed and we thought it would be helpful in the coming school year to have existing families reach out and mentor new Exploris families to help them acclimate. If your family would be interested in mentoring an incoming family, please fill out the form in this link. 
---
4. PTO meeting TONIGHT!  
5.  Good news! Yearbook signing IS NOT cancelled!
Yearbook Signing: SOCIALLY DISTANCED EDITION
We are excited to announce that the Exploris yearbook signing tradition is alive and it's fully digital to suit our socially distanced students. 
Jostens has just launched a new platform, Yearbook Digital Signing Pages, that gives every student in our school the chance to create  virtual signing pages, invite their friends to leave messages, and print out the final pages to keep with the yearbook as a permanent keepsake.This is free for every student whether they purchased a yearbook or not.
Register an account for your student at yearbook signing.jostens.com
---
6. The Exploris School Counselor Corner
During these uncertain times, lots of information is everywhere on the Internet about COVID-19 and what to do and where to go. It can be very overwhelming to find what you are looking for. We created a site to help families navigate family resources and social/emotional support during this time. You can click on the link above or access it from The Exploris Website under: Student Services
Please reach out to us directly by email for questions:
Please note we will be setting up counseling support to students via online- Stay tuned to the counselor page for details.
---
7. Exploris Newsletter 
Please read the June edition of the the schoolwide newsletter for a letter from Ellie, grade level updates, and more. 

---
---
Thanks for reading the "Monday Minute"!  We publish this Exploris PTO blog post each Monday.
If you would like to submit information, please email your text (copy ready), photos, and links to Dana Deaton at explorisptonews@gmail.com by 8pm Sunday evening.