1. Teacher GIFTS! Please contribute this week
2. We need YOU for the PTO next year
3.  Mentoring New Families
4. PTO Meeting- June 8, 6:30pm
5. Digital Yearbook Signing
6. Counselor Corner
7. Farewell from Ellie
8. Exploris Leadership Team Statement on Racial Violence
---
1. Easy and Generous Teacher Gift Giving at Exploris- Mug Free!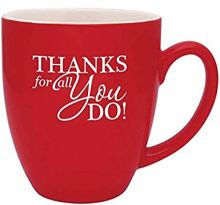 If your family plans to participate in gift giving at the end of school this year, the PTO would like to offer you the chance to contribute towards a MUCH-APPRECIATED cash gift for our teachers and staff.  This collection ensures that all teachers and staff members receive the recognition they deserve!  The total collection will be divided among the teachers and staff. If you would like to participate:
Please make your donation ONLINE.
If donating ONLINE, please include in the "Notes" at checkout, your name, your child(ren)'s names(s), and grade(s).
Complete all donations by Monday, June 8th.
For additional information please read our EXPLORIS THANKS FAQ'S. 
If you have any questions, please let us know by emailing Tammie Guyer (ptopres@exploris.org).
---
2. Please get involved with the PTO next year! 
Thank you for all the wonderful volunteers this year.  The success of the PTO depends on parents stepping up to help, and we have been amazed at our successes this year!! 
To set ourselves up for an even better year next school year, the PTO Board has a goal to have all 2020-2021 Board positions and Committee Chairs filled by the end of the school year.  If you have interest in being involved with the PTO in the coming year please reach out to 
Allie Lindahl
, Tammie Guyer or any PTO Board member.
---
3. Mentoring new Families
In the coming year we have several new families that will be joining the Exploris family. Due to COVID, our world has changed and we thought it would be helpful in the coming school year to have existing families reach out and mentor new Exploris families to help them acclimate. If your family would be interested in mentoring an incoming family, please fill out the form in this link. 
---
4. PTO meeting next Monday
5.  Good news! Yearbook signing IS NOT cancelled!
Yearbook Signing: SOCIALLY DISTANCED EDITION
We are excited to announce that the Exploris yearbook signing tradition is alive and it's fully digital to suit our socially distanced students. 
Jostens has just launched a new platform, Yearbook Digital Signing Pages, that gives every student in our school the chance to create  virtual signing pages, invite their friends to leave messages, and print out the final pages to keep with the yearbook as a permanent keepsake.This is free for every student whether they purchased a yearbook or not.
Register an account for your student at yearbook signing.jostens.com
---
6. The Exploris School Counselor Corner
During these uncertain times, lots of information is everywhere on the Internet about COVID-19 and what to do and where to go. It can be very overwhelming to find what you are looking for. We created a site to help families navigate family resources and social/emotional support during this time. You can click on the link above or access it from The Exploris Website under: Student Services
Please reach out to us directly by email for questions:
Please note we will be setting up counseling support to students via online- Stay tuned to the counselor page for details.
---
7. Farewell letter from Ellie
June 1, 2020

Dear Exploris Community,
We are closing out the 19-20 school year with very heavy hearts.  The pandemic hit us suddenly in March and transformed our entire educational model overnight.  Our team responded immediately and overcame the challenge with innovation, grace, and flexibility.  However, we are now in the midst of an underlying problem in our society that has revealed itself again. I am deeply saddened by the ongoing racism and systemic social injustice that still exists in our country. We have all seen the national and local coverage of the protests and violence that continue in the fight to ensure equality, safety, and freedom. Our fundamental priority as parents and educators is to ensure the safety for all of our children.  This fight will continue in our Exploris community through our relentless commitment to social justice.  
This is a difficult time to say goodbye to the Exploris community to pursue a new opportunity; but I feel confident that your children and the core values of Exploris will continue to strengthen. This pandemic has taught us all how strong and resilient we can be in the face of uncertainty and change.  We teach our children to work hard, dream big, be open to new opportunities, and continue to be life-long learners. The best way we can do that as parents is to exemplify our willingness to adapt and change, and always be willing to grow and learn as well through new opportunities.  While saying goodbye to Exploris is difficult, I am excited about continuing on my journey to lead a K-12 charter school near my home in Durham.
It has been an honor and privilege to serve as the Executive Director of The Exploris School over the last three years.  I have had the pleasure of partnering alongside some of the most innovative and creative educators. Together with your children, they truly embody our vision of Empowering Learners to Improve our World.  Your children are shining stars and demonstrate the core values of our school along with their commitment to service learning initiatives to support others.  I believe they will continue their journey and make our world a better place. We believe in them and their ability to spearhead social justice initiatives and transform our world.
Working with our Board, staff, PTO, and getting to know Exploris families has been a joy. I will truly miss this wonderful community.  Together, we have accomplished great things to propel Exploris forward over the last three years. We have improved the equity and diversity of our school, increased safety and security of our campuses, fostered academic, social, and emotional growth for students, and implemented systems and processes to improve instruction and school operations.  We have also increased financial resources and reserves through grants and fundraising, implemented a new strategic plan, expanded strategic partnerships, developed marketing and communications plans, and created a strong community with students and families. I am humbled by the spirit of service and grateful for the experiences of being part of the Exploris community. 
I am also confident that our Board and staff have the passion and heart to ensure the continued growth and success of Exploris. The Board has appointed an interim leadership team and we have been collaborating together to ensure a smooth transition and plan for the year ahead.  The new team has formed a task force to assess the re-opening plans to ensure the safety and security of all, while continuing to implement a challenging educational plan for students. The new team will continue to keep you updated throughout the summer.
I look forward to celebrating graduation with the Class of 2020 on June 12th and hearing about the incredible accomplishments our students will achieve in the future.  Again, my heartfelt thanks and gratitude to the entire Exploris community.  I wish you all a lifetime of peace, joy and learning filled with adventures and opportunities.  Have a wonderful summer!
All the best,
Ellie
---
May 31, 2020
8. Exploris Leadership Team Statement on Racial Violence:

Last night we watched scenes from across our country and in our own city, as peaceful protests turned to scenes of fire, broken glass, and police in riot gear.

We are appalled by the deaths of Ahmaud Arbery, George Floyd, Brionna Taylor, and so many others. Violence against people of color cannot continue to go unanswered.

Members of our own Exploris family were tear gassed multiple times last night, while a few weeks ago, indifference was shown to a different set of marchers in our community, fully armed and protesting a different issue. These disparate scenes highlight the realities of systemic and institutionalized racism. There is still much work to be done in our school, our community, our country, and our world.

We know racism has harmful mental and physical effects, and that racial violence is traumatic. As a school community, we stand behind our commitment to support and care for all students. Our work is ongoing, and we strive to show students the importance of diversity, difference, empathy, and inclusivity. In this dialogue, we all grow and learn together.

Today we are reminded of the mission of The Exploris School: to empower learners to improve our world. At Exploris, we embrace social empowerment, and encourage families to talk with their children about these issues and explore ways they can effect change on a personal, local, and global level.

To our families and staff of color, you matter. We stand beside you now and moving forward. To all our families, Exploris is a safe place for all people. Today we reaffirm our commitment to a community of inclusivity where all voices are heard and valued. Our team is here to support you during this time, as we stand together against racism and social injustice.

The Exploris Interim Leadership Team

*Deb Brown
*Koren Morgan
*Amanda Northrup
*Michelle Parkerson
*Leah Perry
*Tom Simmons

Here are a few resources that may be helpful:
---
---
Thanks for reading the "Monday Minute"!  We publish this Exploris PTO blog post each Monday.
If you would like to submit information, please email your text (copy ready), photos, and links to Dana Deaton at explorisptonews@gmail.com by 8pm Sunday evening.